Do you think you could navigate this bathroom? I know I couldn't, especially after a nice glass or two of my favorite Shiraz. But it does illustrate the powerful graphic potential of  simple stripes, a popular pattern for 2013.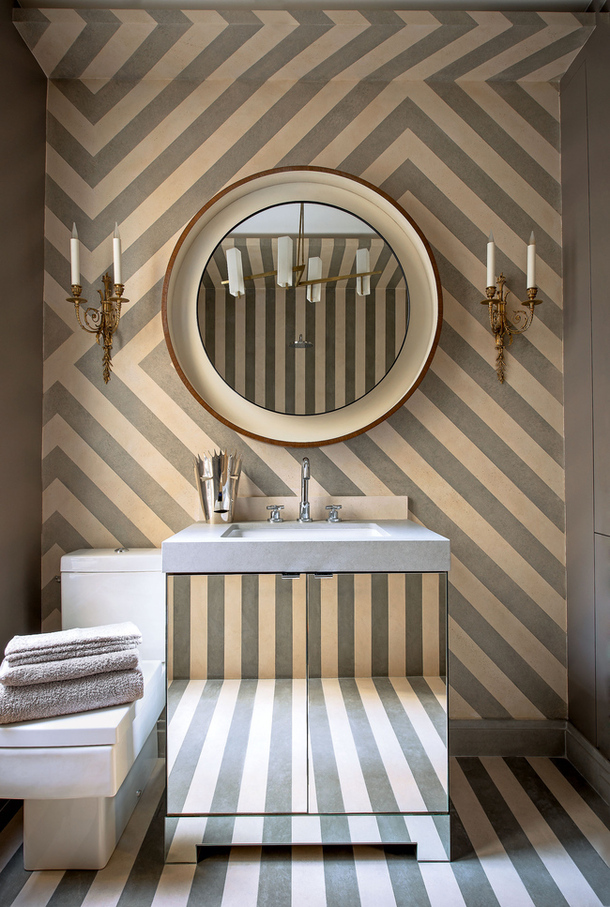 Photo Source
Stripes are currently seen right alongside so many other bold and graphic patterns and there is good reason to use them in your decor. They go with all other patterns, are bold but still simple, they never really go out of fashion and they can fit in with nearly every style of decor. It's pretty hard to go wrong with a stripe.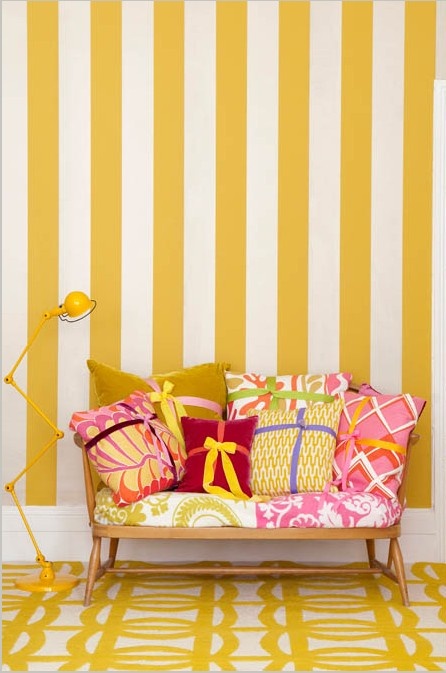 See how nicely these stripes share the space with all of these other patterns? And certainly this gorgeous room below wouldn't be what it is without it's dramatic black and white stripes. They bring graphic impact while also emphasizing the amazing windows.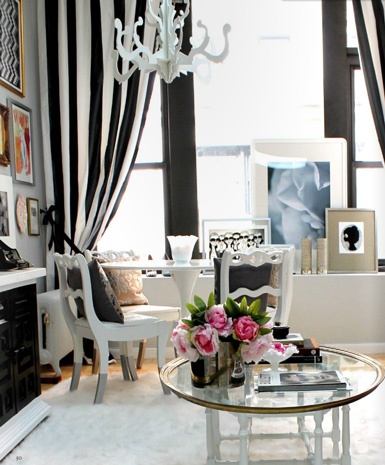 Photo Source
In general, stripes are a yang feature in a room, adding a linear quality to a space. Add them when you need a little zip or a second pattern to add interest. You can't go too far wrong, though I really do think that bathroom might be the exception, especially from a Feng Shui viewpoint.
Do you think it would bother you?
DO YOU DREAM OF A HOME THAT SPEAKS TO YOUR BODY AND TO YOUR SOUL?
Contact me
Calgary Feng Shui Designer