The Winter 2013 issue of Living Feng Shui magazine is here!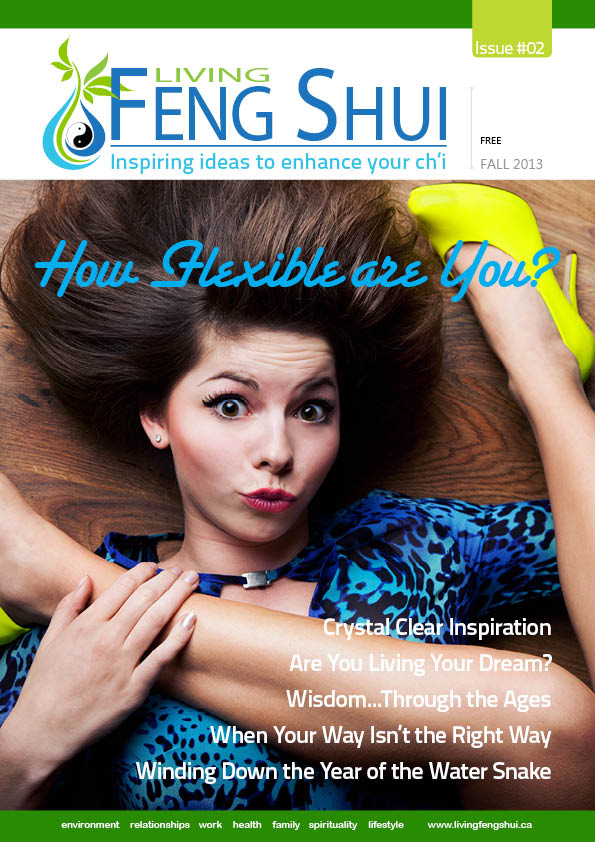 Published twice yearly, this is a magazine dedicated not just to Feng Shui, but to helping others live in the flow in all areas of their lives.
Our Premier issue was a huge hit! We explored the idea of Creating Space and offered lots of ideas to help you to live expansively, be inspired and enhance your chi.
In our  Winter 2013 issue, we tackle tips, methods and reasons to cultivate more flexible chi! Why? Because having flexible chi helps us to go with the flow, to change and grow and to remain resilient in the face of adversity.
Get your FREE digital copy by clicking the cover image!
~ when you subscribe, you'll automatically get access to the Premiere issue and to our subscriber special offers and bonuses.