I see trees of green and red roses too. I see them bloom for me and you…and I think to myself what a wonderful world… Flowers, chocolates, a massage show how much you care but what cou
I see trees of green and red roses too. I see them bloom for me and you…and I think to myself what a wonderful world…
Flowers, chocolates, a massage show how much you care but what could be better than doing something extra for love…
I see skies of blue, clouds of white, bright, blessed days, dark sacred nights. And I think to myself what a wonderful world…
We live for love. First crush, romantic passion, true love, together forever.
The colors of a rainbow so pretty in the sky, are also on the faces of people going by. I see friends shaking hands saying how do you do. They're really saying, I love you…and I think to myself what a wonderful world
to enjoy your loved one's arms when you make your mark with ancient charms.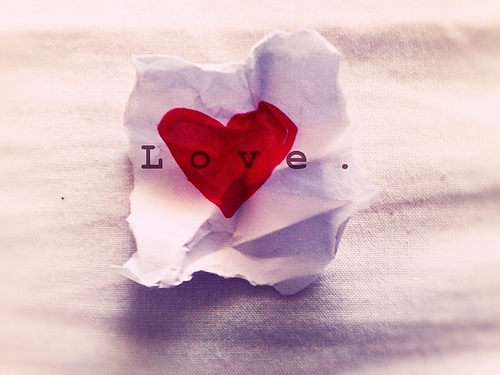 photo – http://www.flickr.com/photos/camdiluv/  
Double Your Happiness With Eight Feng Shui Tips For Everlasting Love.
The Double Happiness character is often found in Chinese restaurants and at celebrations. The character for happiness, is set side by side. The bottom parts of the symbol can look like the number "8," which is why 8 and 88 are considered very lucky numbers in Chinese culture. Maybe it's not a coincidence that Valentine's Day follows Chinese New Year. In recognition that we need luck to find our way, here are eight double happiness tips to transform your space into a love nest with Feng Shui. …and I think to myself what a wonderful world.
Good communication is the basis of a lasting relationship. Purchase the best headboard your money can buy. Preferably solid wood but slats are fine too. Make sure the headboard is securely fastened. It connects the two sides of the bed so it connects you and your partner. And a little secret to help the Ch'i flow, make sure your mattress is up off of the floor.
Make sure your headboard rests against the wall. You need this support for your voice to be heard in the world. And for partners and parent and children to hear each other.
Placing furniture in front of the bed is not so good. A footboard, cabinet, sofa, anything that is higher than the bed will act like an obstacle in one's life. The area in front of your bed represents your future and should be deep.
The path to the bedroom should be an easy access. If there are a lot of transitions like stairs, uplift the way to the bedroom with night lights, flowers at the entry to the room and a faint fragrance of orange.
If you don't have a partner or if you want to enhance your relationship with your partner, go to a Chinese wedding ceremony. If they use cinnabar rice or any rice take it home in a red envelope. Place it in your car, or on your desk or in your child's room. It is not only auspicious Ch'i of a wedding but auspicious Ch'i of all kinds. Your child will benefit, you and whomever rides in your car will be safe and it can benefit your career. For your partnership place the red envelope in the partnership area of your bedroom. Visualize creating the good fortune, health and abundance that shine forth on a wedding day.
To nurture a partnership that you have already created place nine lush plants in the bedroom. The demands of work can deplete one's energy. The vitality of the plants' life force will support your own giving you the mental focus to dedicate time to your partner.
If you want to attract a wide range of suitors and broaden your field of possibilities, and especially if you've only been attracting only one type and now that no longer works for you, hang a convex mirror in the partnership corner. The essence of a convex mirror is to take in a broad view or expand your view. You can place this in either your bedroom or the main floor of the house.
For men (but this can work for women too) if you want to attract a partner but detest pink for your bedroom, here is a remedy. Use the Five Element colors (green, red, yellow, white and black) in a balanced proportion by selecting furnishings and accessories along with paint choice that contain these colors. You can put these in the bedroom or any where in the house. They work best when you add your intention. And once you find your partner, the Five Elements creates stability in your partnership because combining all five covers all the basis.
Not only will these fun and practical tips help you prepare for Valentine's Day, they create a space for love every day.