Just because you don't have a big back yard doesn't mean you can't grow your own food, and there are lots of reasons that you should be. There so many beautiful and creative ways to produce at least some of your food in your own back, or front, or side, yard.
Every great design requires 'negative space' to bring it alive. In a garden that can be the lovely, plain greenery offered by veggies! When I was a kid, my mom often planted her lettuce and other veggies amongst the flowers.
I adore this gorgeous formal urn full of chives, lettuce and nasturtiums. I always grow nasturtiums as they are gorgeous, edible and they attract hummingbirds.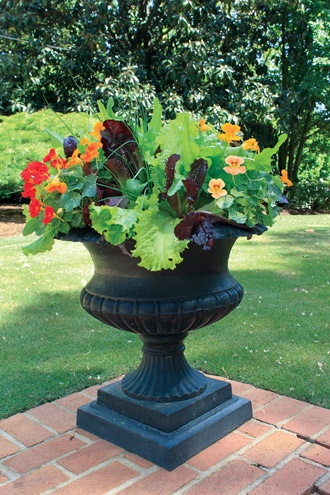 Photo Source
I also love these wattle raised beds, made out of willow. They look like giant baskets full of herbs and veggies. As you can see, this isn't a very big yard and look at all those herbs!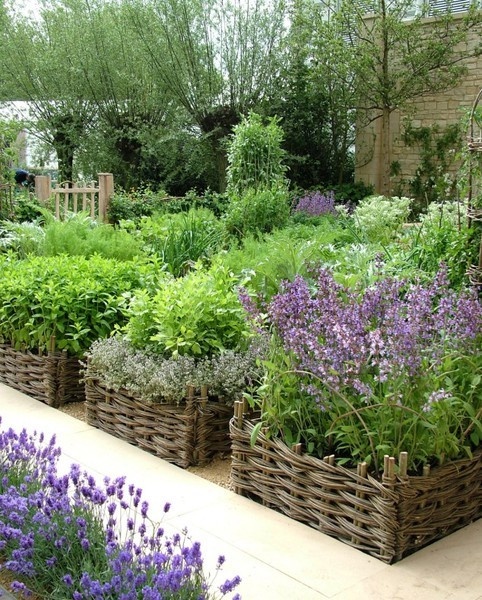 from Pinterest
And this rain-gutter garden would be awesome in a small side yard, or for those who struggle to bend down.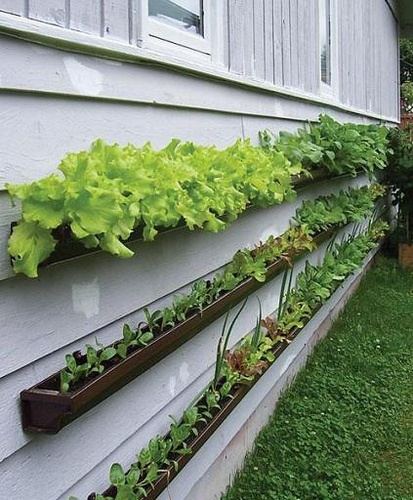 Lack of space is not a reason to refrain from growing at least a little bit of your own fresh produce bringing 'Living Feng Shui' right to your own back yard!
Do you grow your own food? What are your favorites? Comment below, I'd love to hear what you are growing this summer.
DO YOU DREAM OF A HOME THAT SPEAKS TO YOUR BODY AND TO YOUR SOUL?
Let's Chat!
Calgary Feng Shui Designer